We love wine. We like drinking it, tasting it, talking about it, sometimes pouring it out, but most of all we honour it.
We honor the work of the winemaker. We know how hard and long the work in the vineyard and cellar is before you can pour the wine for the first time, smell it and taste it carefully.
That is why we built our wine shop, the Žabinec wine friends club. We wanted to drink wine in a beautiful wine environment, which is designed for wine tasting. In our wine shop it is possible to sit in silence with the wine or sing loudly with it. Invite your friends, family or business partners to us. We like to drink the wines we offer ourselves. They are from our friends, Kurdějov winemakers, or from winemakers from the area that we trust. We can tell the story of their wines and prepare a guided sommelier tasting for you.
We will offer you goodies and other delicacies with the wine, gourmet dishes and our homemade bread. We can prepare the whole feast for you.
You will see that organizing any celebration on Žabinec is a lot of fun, because it lives here!
The wine shop is open to the public on Fridays and Saturdays. It is open to guests of the pension upon request. Rental prices can be found in the price list.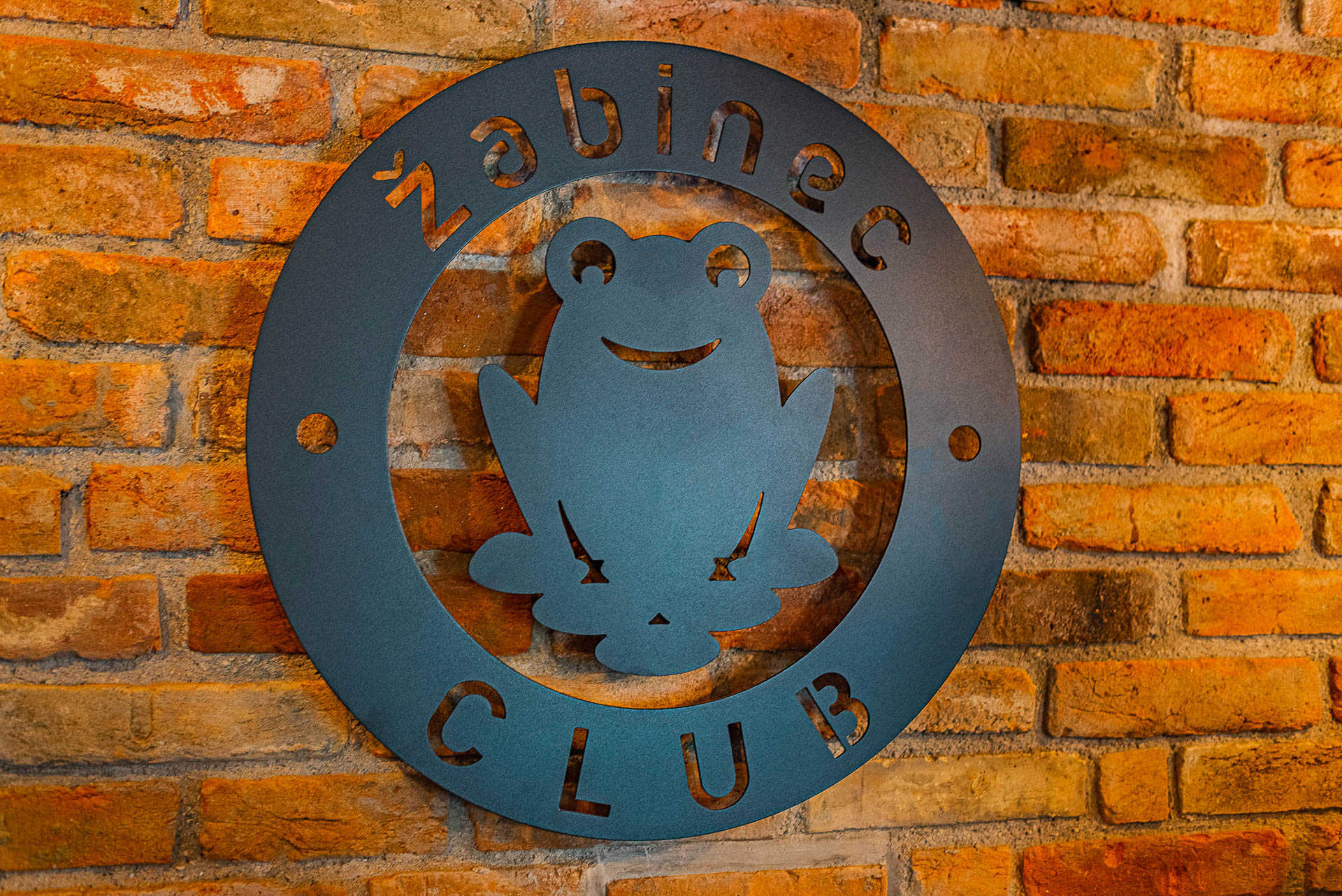 Wine tourism
We will be happy to prepare a walk along the wine trail. We can talk to the winemaker about making wine, working in the vineyard and see how the wine matures. At the end of this trip among the vineyards, we will prepare a small picnic, sitting in the vineyard and tasting something good.
Our wine shop offers the best of local and surrounding wineries.