If you want to enjoy Moravia, discover Kurdějov.
You will find the most beautiful with us. In Kurdějov.
We like Kurdějov. The landscape here has a completely different character than the plains around Pálava. The Ždánická Vrchovina begins here, and therefore the whole of Kurdějov is in a valley around which forests, fields and sloping vineyards stretch.
With us you can see mouflons, roe deer, fallow deer or wild pigs. The unique nature is interwoven with hiking trails and bike paths.
The most famous are the Velkopavlovická trail, the André region, the Modrá hora route. Viticulture is experiencing a huge boom in our region. New vineyards are emerging and the wines from Kurdějov are really excellent.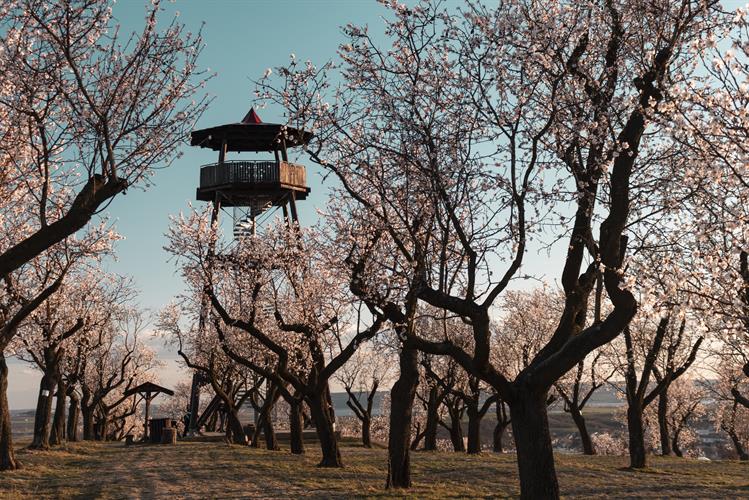 The Kamenný vrch nature reserve, which is part of the large Natura nature site, is worth a visit. Protected steppe plants as well as rare species of orchids grow here. There is a circular Mandloň route that will take you to the Mandloň orchards. Beautiful walk. Almond trees are especially beautiful in spring, at the time of flowering.
The main historical landmark of Kurdějov is the Church of St. Johann the Baptist, a beautiful Gothic building from the first half of the 14th century.
There is a lot we can offer you in Kurdějov when you come to visit us. Cycling, sports, visiting wineries, great gastronomy. But what you will surely see for yourself is that there are friendly people who will give you a glass of good wine with a smile.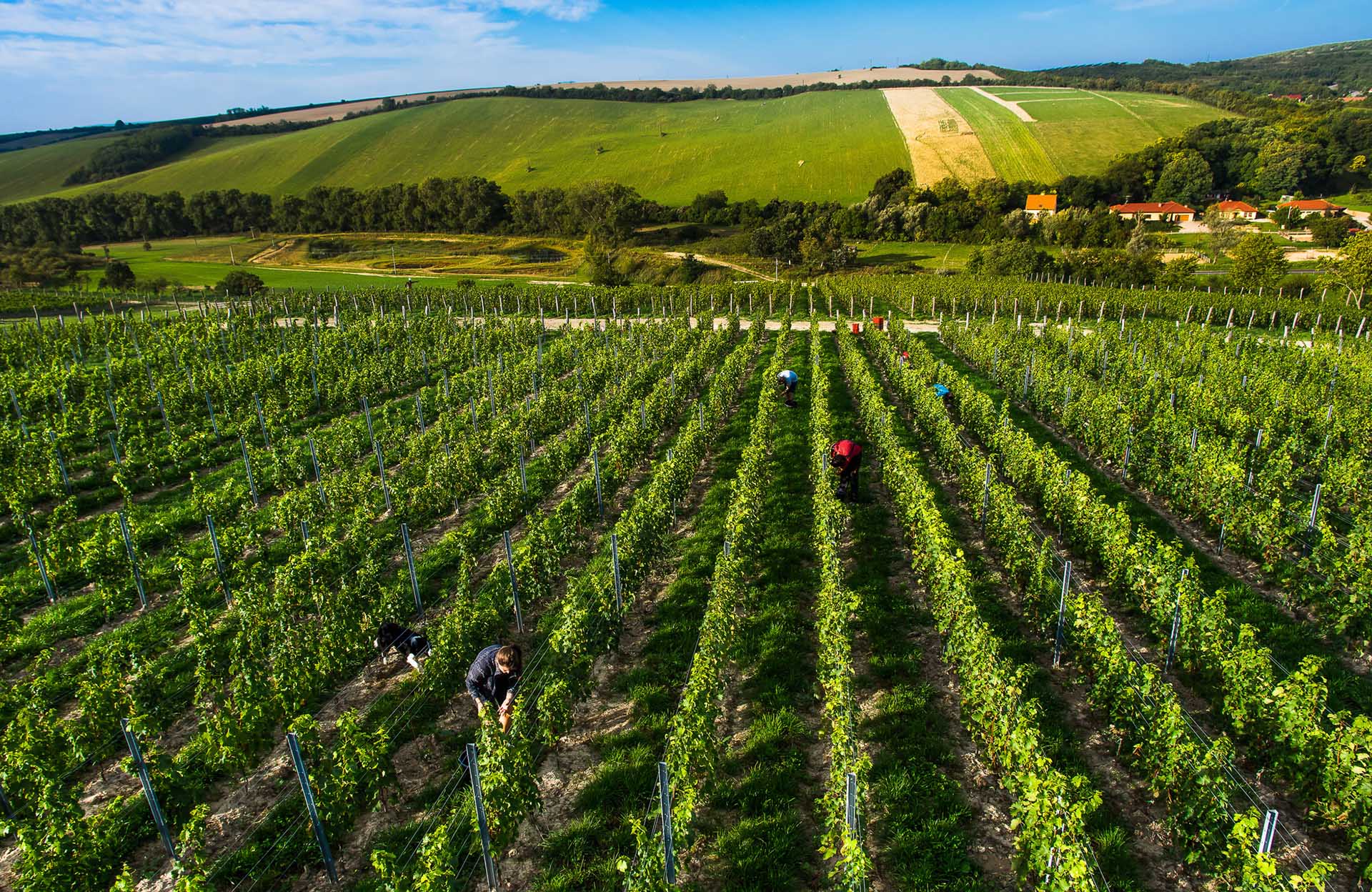 Wine tourism
We will be happy to prepare a walk along the wine trail. We can talk to the winemaker about making wine, working in the vineyard and see how the wine matures. At the end of this trip among the vineyards, we will prepare a small picnic, sitting in the vineyard and tasting something good.